Transgenic animal facility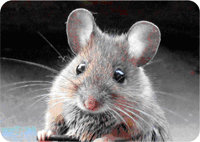 The animal house unit provides husbandry of animals and services to the various research teams of the IMRB as well as to external contractors.
The present facility has the capacity to house 3800 transgenic mice and is managed by technicians of the IMRB, currently Marjorie Collery and Damien Fois.
Richard Souktani is the scientific leader of the animal facility and André Pawlak its coordinator.