Summer School IMRB-Metatox 2022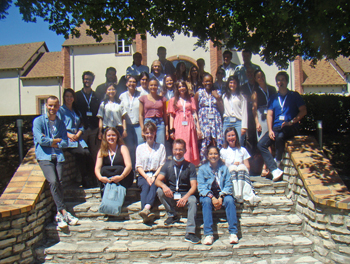 The second IMRB Summer School took place in the magnificent setting of the Domaine de Frémigny in the south of Essonne, France, from July 6 to 8, 2022. Organized by the IMRB and the Metatox team of the University of Paris Cité, it brought together more than thirty master students, doctoral students and post-doctoral fellows from France, Germany, the United Kingdom, …
To start this 2nd edition, the organizers had scheduled a visit to the LISA university laboratory in Créteil. Presented by Patrice COLL, director of this joint UPEC/UPC/CNRS unit, this structure is specialized in the understanding of the functioning of terrestrial and planetary atmospheres, and of the impacts linked to the modification of the atmosphere's composition by human activities.
The participants then went to the Domaine de Frémigny where this edition took place with no less than eighteen speakers who followed one another during these three days.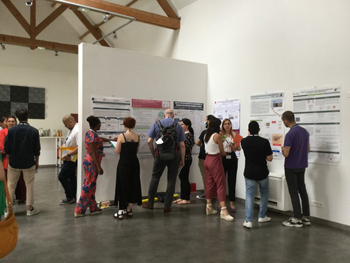 Two poster sessions were held, as well as a competition for the best oral presentation where ten PhD students selected according to their abstracts had three minutes to present their research project.
You can find a retrospective of these three days in the form of a slide show below:
Incoming seminars
Proteogenomic characterization of tumor-specific antigens in acute myeloid leukemia :
«Grégory EHX - 12:00 pm - Amphi 5, 4ème étage de la Faculté de santé»
Meeting FHU SENEC – UMGGR GHU Henri Mondor :
«Tuesday, February 7 from 10am to 7:30pm and Wednesday, February 8 from 9am to 3pm. - Videoconference»
How to innovate in neuroscience? :
«Alexis GENIN - 13h30 – Visioconférence Zoom»
---
All incoming seminars
Experts centers