EUR LIVE "Trajectories and Vulnerability in Health", one of UPEC's University Research Schools projects, has been selected from 81 applications!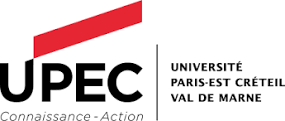 Under the chairmanship of Sir Malcolm Grant (recently President of the NHS England) and on the proposal of an international jury, the Prime Minister has selected 24 winners of the second wave of calls for projects "University Schools of Research".
Among them, EUR LIVE aims to address the problem of vulnerability by integrating the various health, environmental, societal, economic, political and cultural dimensions beyond health. At the crossroads of health/biology, social sciences and the environment, LIVE will offer cutting-edge interdisciplinary research programs, benefiting from the complementary expertise of specialists in health, health economics, public health and aging, a unique multidisciplinary consortium studying the impact of environmental pollution on health, and strong national and international networks. Thus LIVE will overcome the fragmentation of approaches to vulnerability and will offer transdisciplinary and multi-scale training to selected students, by creating:
– a two-year master's programme combining teaching and research that will prepare a new generation of students to meet the challenge of vulnerability and pursue a career in national and international health agencies and private companies.
– a doctoral program developing cutting-edge research in the field of vulnerability, in one of the 5 doctoral schools concerned.
– LIVE is built around 3 pillars, each of which has a reputation for excellence, but which require a more thorough integration of the vulnerability approach:
– health and biological research, which is based on recognized expertise in the fields of age-related diseases, infectious diseases, psychiatric disorders and rare diseases (involving several IMRB teams).
– the expanding fields of health economics and public health.
– the scientific study of environmental determinants and their impact on health: air, water and soil quality, environmental risks, pollution, contaminants and toxins.
Contacts: France Pirenne and Geneviève Derumeaux
Link to UPEC news " Appel à projets PIA 3 : L'UPEC remporte 2 Écoles universitaires de recherche ".
Incoming seminars
When Chemistry Meets Health – 3rd IMRB/ICMPE Seminar: Anticancer Therapy: Use of a Multivalent Nucleolin Antagonist in Free or Polyplexed Form :
«3rd IMRB/ICMPE Seminar - Ilaria CASCONE et Jacques PENELLE - De 11h30 à 13h – Webconférence Zoom»
The Adhesion GPCR Gpr116 Maintains the MuSC Pool via Nuclear Activities of beta-arrestin1 :
«Colin CRIST - 12h – Amphi 5 (sous-réserve), 4ème étage de la Faculté de Santé de Créteil»
Dysfonctions neurocognitives dans le trouble bipolaire et innovations thérapeutiques personnalisées :
«Pauline FAVRE - 13h - Webconférence Zoom»
---
All incoming seminars
Experts centers