Congratulations to Marion Leboyer, Team 15 Director, who has just received a prestigious award from the ECNP!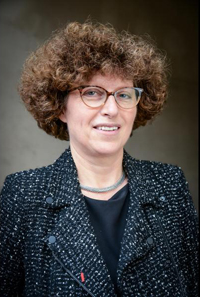 Marion Leboyer received the 2018 Neuropsychopharmacology Award of European College of Neuropsychopharmacology (ECNP)  in recognition of her outstanding achievements combining innovative and high-impact research identifying genetic and environmental risk factors in major psychiatric disorders.
Marion Leboyer will receive the award at the 31st ECNP Congress October 6-9, 2018 in Barcelona, Spain.
The prize is awarded annually, alternating between basic science and clinical research. The prize is accompanied by a €10,000 prize, which the winner can share with junior collaborators. She will also receive a commemorative statuette and a certificate as well as an invitation to publish a review article in European Neuropsychopharmacology.
Incoming seminars
EMDR therapy for post-traumatic stress disorder :
«Ad DE JONGH - 13h30 – Visioconférence Zoom»
From car to coronary: the cardiovascular effects of air pollution :
«Mark MILLER - 12h - Videoconference Zoom»
Technical seminar ISOPLEXIS : Accelerating the Next Generation of Immune Medicine with Cellular Proteomics with the IMRB :
«Mourad FERHAT - 13h – Videoconference Teams»
---
All incoming seminars
Experts centers