Congratulations to Geneviève Derumeaux's team, team 8, for a very interesting article on visceral adipose tissue, heart aging and osteopontin!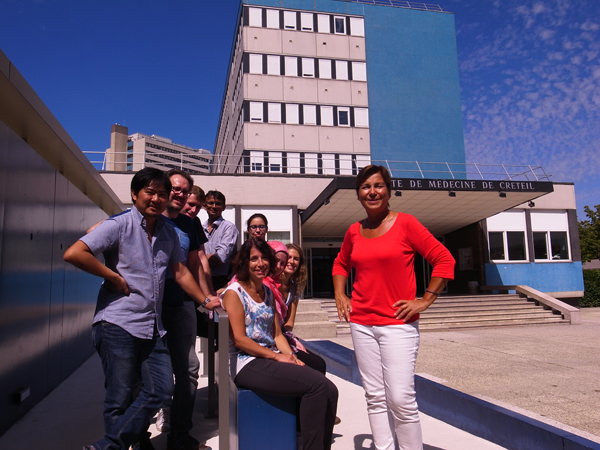 Visceral adipose tissue regulates cardiac aging. Osteopontin (OPN) is a matricellular protein that is upregulated in pathologic cardiac fibrosis and remodeling models. OPN plasma levels also increase with age.
A new study conducted by Daïgo Sawaki within Team 8, reveals that OPN secreted by visceral adipose tissue (VAT) promotes interstitial fibrosis associated with age in the heart. This study was published in Circulation on March 2, 2018, and was the subject of a news item in Nature Reviews Cardiology on March 22.
This study was the result of local collaborations within IMRB (Team 16), national collaborations (IHU ICAN, Inserm Unit 1065 in Nice) and international collaborations with Yokamoma University in Japan.
Link to the article in Circulation (full text via Biblioinserm)
Link to the news in Nature Reviews Cardiology (full text via Biblioinserm)
Incoming seminars
New targeting strategies to improve pancreatic cancer treatment by modulating the immune tumour microenvironnement :
«Ilaria Cascone - 13h - Webconférence Zoom»
Symposium international "Epi/genetic architecture of psychiatric disorders" :
«De 9h30 à 18h30 – Auditorium, Faculté des Sciences et Ingénierie, Campus Pierre & Marie Curie, Paris»
Presentation of the Tr@nsmettreRIF project :
«Richard SOUKTANI et Bruno COSTES»
---
All incoming seminars
Experts centers