Congratulations to Claire Leibler, doctoral student of Team 21, winner of the 2017 Thesis Prize of the University of Paris-Est for ED SVS and the Aguirre/Robin Prize!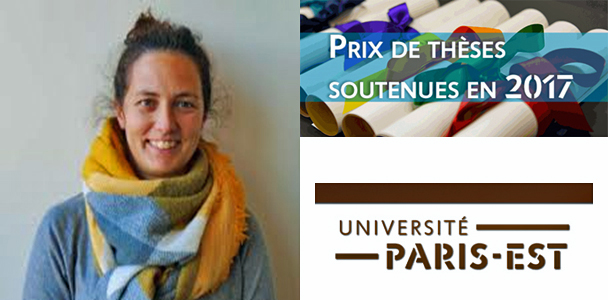 Claire Leibler, a nephrologist specializing in kidney transplantation, received the thesis prize from the University of Paris Est for the Doctoral School of Life and Health Sciences (SVS) on November 6.
On December 2, she will also receive the Aguirre-Basulado / Robin Prize for Medicine, one of the fifty solemn prizes awarded by the Chancellery of the Universities of Paris. The ceremony will be held in the Grand Amphitheatre of the Sorbonne.
These two prizes recognize his work on "L'action du CTLA4-Ig sur la réponse humorale en transplantation" within the 21 team under the direction of Professor Philippe Grimbert.
Incoming seminars
POSTPONED: Upcoming title :
«POSTPONED : Ilaria Cascone - 12h – 12h – Amphi 5, 4ème étage de la Faculté de Santé de Créteil»
POSTPONED : Pending title :
«POSTPONED : Sophie Vaulont - 12h – Amphi 5, 4ème étage de la Faculté de Médecine de Créteil»
REPORTE A UNE DATE ULTERIEURE : TAK1 signalling in MSC regulates Th2 inflammation :
«REPORTE A UNE DATE ULTERIEURE : Marine Theret - 12h – Amphi 4, Rdc de la Faculté de Santé de Créteil»
---
All incoming seminars
Experts centers