The IMRB regularly offers on this site:
doctoral and postdoctoral contracts for the training and hosting of young researchers.
job offers for engineers and technicians in technical or administrative research support professions.
internship offers and apprenticeship contracts mainly for students in Master 2, but also in Master 1, professional licence, DUT/BTS.
Applications for these offers (CV and cover letter) must be sent by e-mail to the address indicated in the details of the advertisement.
In addition to these offers, unsolicited applications may be considered provided they are targeted at a specific team or platform and addressed directly to its manager.
---
– JOBS
Annonce parue le 03/03/2021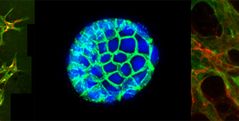 Post-doctorant
L' équipe "Immunorégulation et biothérapie" de José Cohen propose un post-doctorat d'une durée de trois ans. Ce projet d'immunothérapie sera développé dans le cadre d'un PSPC (projet structurant pour la compétitivité) accordé par la Banque Publique d'Investissement. L'ensemble du projet réunit deux laboratoires académiques et deux entreprises privées, l'un développant des anticorps thérapeutiques, l'autre des logiciels pour le développement d'essais cliniques in silico.
Poste à pourvoir immédiatement
Annonce détaillée : Profil de poste Postdoc – I-BIOT
Veuillez envoyer votre CV, la lettre de motivation et les coordonnées d'au moins deux personnes en mesure de fournir des références au Pr José Cohen (jose.cohen@inserm.fr) et au Dr Caroline Pilon (caroline.pilon@inserm.fr)
Annonce parue le 04/02/2021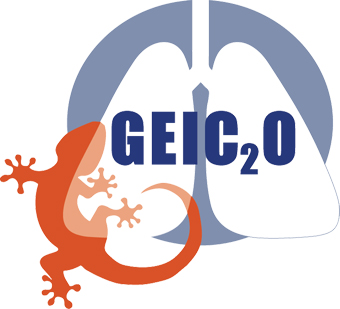 Assistant-e ingénieur-e en Biologie
Mise en œuvre des expérimentations in vivo et in vitro liées au projet de recherche EarlyNanoPathoLung, qui a pour but de caractériser l'impact de l'exposition prénatale aux nanoparticules sur le développement et la fonction pulmonaires, dans un modèle murin.
Structure d'accueil : IMRB-U955, équipe Lanone
CDD de 7 mois
Date souhaitée de prise de fonctions : 1er mai 2021
Annonce détaillée : PROFIL DE POSTE AI ENPL-1
Adresser votre CV et lettre de motivation à :
E-mail : yuli.watanabe@inserm.fr
---
-POSTDOCTORAL CONTRACTS
Annonce parue le 10/12/2020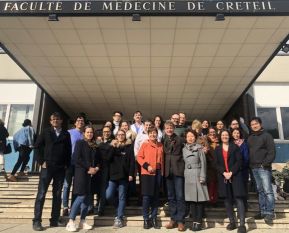 L'équipe "Senescence, Métabolisme et Maladies Cardiovaculaires" (IMRB-U955), dirigée par le Pr. Geneviève Derumeaux recrute un chercheur postdoc.
Le candidat développera un programme cohérent de recherche translationnelle dans le domaine cardiométabolique
Type de contrat : CDD de 24 mois
Rémunération : Sur expérience et selon les barèmes de l'Inserm
Date prise de fonctions souhaitée: 01/02/2021
Pour postuler adresser votre CV et lettre de motivation à :
E-mail : geneviève.derumeaux@inserm.fr & anne.pizard@inserm.fr
Annonce détaillée : Offre post_doc_Derumeaux_101220
---
– DOCTORAL CONTRACTS
– INTERNSHIP OFFERS