The IMRB regularly offers on this site:
doctoral and postdoctoral contracts for the training and hosting of young researchers.
job offers for engineers and technicians in technical or administrative research support professions.
internship offers and apprenticeship contracts mainly for students in Master 2, but also in Master 1, professional licence, DUT/BTS.
Applications for these offers (CV and cover letter) must be sent by e-mail to the address indicated in the details of the advertisement.
In addition to these offers, unsolicited applications may be considered provided they are targeted at a specific team or platform and addressed directly to its manager.
---
– INTERNSHIP OFFERS
Annonce parue le 01/09/2022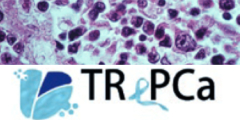 OFFRE DE STAGE DE MASTER 2 – Année Universitaire 2022-2023 – Institut Mondor de Recherche Biomédicale (IMRB, INSERM U955), équipe Gaulard-Ortonne – NFL (Neurofibrmatosis and Lymphoma Oncongenesis)
Le projet proposé se situe dans les thématiques de l'oncologie et de l'immuno-oncologie et des thérapies anti-cancéreuses dans le domaine des lymphomes T. L'objectif principal de ce projet est d'identifier si les vésicules extracellulaires de lymphomes (LCEV) CD30+ et le CD30 soluble (sCD30) constituent des mécanismes de résistance au brentuximab védotine (anticorps thérapeutique anti-CD30, BV) dans les lymphomes T CD30 positifs.
Contacts :
Professeur Nicolas ORTONNE, Professeur Universitaire – Praticien Hospitalier
responsable délégué de l'équipe de recherche NFL de l'IMRB
Téléphone : 01-49-81-27-38, E-mail : nicolas.ortonne@aphp.fr
Docteur Damien DESTOUCHES, Maitre de conférences
Equipe UR TRePCa, UPEC
Téléphone : 01-49-81-36-14, E-mail : damien.destouches@u-pec.fr
Offre détaillé : Offre M2, projet inter-equipe Ortonne-Destouches-exosomes
– JOBS
Annonce parue le 08/12/2022
Postdoc – IMRB-U955, équipe Pirenne : Transfusion et maladies des globules rouges
L'Institut Mondor de Recherche Biomédicale intègre des équipes qui développent une recherche translationnelle de haut niveau en liaison directe avec les services de soins et un grand nombre de cohortes de patients. L'unité «Transfusion et maladies du globule rouge» se focalise sur des projets de recherche en lien avec le domaine de la transfusion sanguine ainsi que sur l'étude des pathologies des hématies et l'évaluation des traitements associées.
Connaissances : Biologie cellulaire. Biochimie souhaitée, mais non requis.
Date de prise de fonction : 01/03/2023
Durée (CDD et détachements) : 12 mois
Renouvelable : OUI
Date limite de candidature : 31/01/2023
Contact nicolas.hebert@inserm.fr ou anne-laure.phamhung-dalexandrydorengi@aphp.fr
Offre détaillée : Postdoc-Equipe Pirenne
Annonce parue le 14/06/2022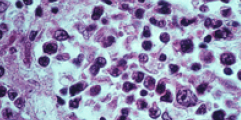 Postdoctoral position – IMRB-U955, Deciphering molecular signatures of pre-malignant lesions in Neurofibromatosis type 1 (NF1) – Group of Piotr Topilko,  Equipe Gaulard
We seek to hire a highly motivated postdoctoral fellow to work on exploring genetic, epigenetic and transcriptomic alterations driving malignant transformation in NF1.
The Postdoc candidate should have expertise in both cellular and molecular biology applied to cancer.
Interested candidates should send their CV, a motivation letter including research interests and names
of 2 referees to: piotr.topilko@inserm.fr
Offer details : Postdoc position Topilko Group
---
Annonce parue le 09/06/2022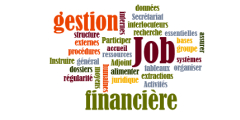 Adjoint.e en gestion administrative – IMRB-U955, Secrétariat général
Mission(s) :
L'agent.e est chargé.e d'organiser et d'assurer la gestion des moyens d'un groupe d'équipes de recherche
Activités essentielles :
Instruire les dossiers en vérifiant la régularité juridique, administrative et financière
Participer à la gestion administrative, financière et/ou des ressources humaines de la structure en appliquant les procédures dédiées
Assurer l'accueil physique et téléphonique des interlocuteurs internes (personnels) et externes (usagers)
Organiser, alimenter, mettre à jour des bases de données relatives à la gestion
Alimenter des tableaux de bord, faire des extractions dans les systèmes d'information administratif, financier et/ou ressources humaines…
Date de prise de fonction : Immédiatement
Détails de l'offre : Gestionnaire d'équipes
---
Annonce parue le 30/05/2022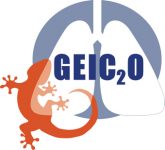 Ingénieur(e) en techniques biologiques – IMRB-U955, Interactions génétique-environnement dans la BPCO, la mucoviscidose et autres (rares) pathologies respiratoires – Equipe GEIC2O
Mission principale : Proposer, adapter et mettre en œuvre les techniques de biologie pour l'activité de recherche dans le cadre du projet européen Remedia (www.h2020-remedia.eu) coordonné par Sophie Lanone.
Date de prise de fonction : 1er septembre 2022
Durée : CDD 12 mois renouvelable
Date limite de candidature : 17 juin 2022
Détails de l'offre : ING_Lanone_300522
Contact : Sophie Lanone (sophie.lanone@inserm.fr)
---
Annonce parue le 21/04/2022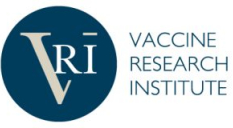 Post-doctorant – Vaccine Research Institute – IMRB U-955, Equipe Lévy "Physiopathologie et immunothérapies dans l'infection VIH"
We are looking for a qualified and motivated Ph.D. in immunology. The candidate should have a strong experience in flow cytometry and immune functional assays and more specifically in CD8 T cell responses.
Excellent technical skills, strong motivation, autonomy and ability to quickly and effectively develop the proposed project in relation with the group leaders and collaborators will be essential.
Date de prise de fonction : As soon as possible
Durée : 24 mois
Date limite de candidature : 30/06/2022
Détails de l'offre : Post-doctorant VRI-IMRB
Applicants should submit to Veronique Godot (veronique.godot@gmail.com), Aurélie Wiedemann (aurelie.wiedemann@inserm.fr) and Yves Levy (yves.levy@inserm.fr) a curriculum vitae, a brief description of their research accomplishments and career goals, the list of their publications and the name of three referees.
---
Annonce parue le 12/01/2022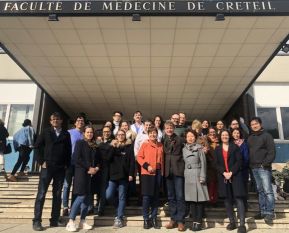 Ingénieur-e en techniques biologiques – Equipe Derumeaux "Sénescence, métabolisme et maladies cardiovasculaires"
La personne recrutée aura pour mission, sous la responsabilité du Dr Laurent BOYER, de participer aux travaux de recherche sur la régénération alvéolaire au cours de l'emphysème. ll s'agit d'un programme de recherche translationnel qui va des modèles animaux aux cellules primaires humaines (culture 2D ou 3D). La sénescence cellulaire et les voies du métabolisme lipidique sont les voies ciblées pour induire un processus de régénération alvéolaire.
Date de prise de fonction : Mars 2022
Durée : CDD 30 mois (renouvelable)
Détails de l'offre : Offre d'emploi IE 2021 v4 français_Derumeaux – Offre d'emploi IE 2021Boyer anglais V3_Derumeaux
Envoyer CV et lettre de motivation à Laurent.boyer@aphp.fr et gregoire.justeau@inserm.fr
Précisez vos prétentions salariales.
---
Annonce parue le 08/01/2022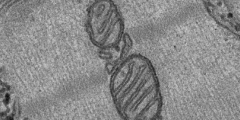 Postdoctoral position on mitochondrial efficiency in skeletal muscle – Team Relaix "Biology of the NeuroMuscular System"
We are looking for a postdoctoral fellow to join our team Biology of the NeuroMuscular System headed by Fred Relaix at the IMRB, which offers an international environment with an easy access to core facilities and a strong network of multidisciplinary collaborations. Our lab is located in a brand-new building on the campus of the EnvA.
Keywords: mitochondrial diseases, mitochondrial membranes, respiratory coupling,
metabolism, obesity, mouse genetics.
Offer details : Postdoctoral-fellowship-EnvA-IMRB
To apply, please send a cover letter, CV and contact information for 2 references to
fanny.storck@vet-alfort.fr
---
– INTERNSHIP OFFERS