Immunology and Oncogenesis of Lymphoid Tumors
Non Hodgkin's Lymphomas (NHL) are a diverse group of neoplasms derived from B, T and NK lymphoid cells at their different stages of differentiation or activation. They are characterized by a great clinical, pathological and biological diversity. While the incidence of NHL is increasing – about 3 – 5 % per year -, the current treatments are only effective in approximately 50% of the patients. The molecular events involved in lymphoma pathogenesis are poorly deciphered in most subtypes. Yet, the recognition of these abnormalities is essential in defining clinicopathologic entities and has important implications in the diagnostic strategy, as well as in the development of new targeted therapies, enabling better patient care.
Our team is comprised of pathologists, biologists and immunologists in charge of "lymphoma" at the Henri Mondor University Hospital in Créteil, in close collaboration with physicians of the Lymphoid malignancies Unit (Pr C Haioun) and with lymphomas networks, especially the "Lymphoma Study Association" (LYSA) and the "French study group on cutaneous lymphomas" (GFELC). Their association has created a dynamic force resulting in a multidisciplinary approach from the bench to the bedside. Our current specific objectives have been:
a) to identify molecular alterations associated with B and T NHL entities, evaluate their diagnostic and/or prognostic values and investigate their functional consequences (Themes 1 and 2);
b) to analyze the role of the IL-4 Induced Gene 1 (IL4I1), a gene that we found to be overexpressed in Primary Mediastinal B cell lymphoma, in tumor immunoescape (Theme 3).
Our group is an active member of the Research Department "Virus-Immunité-Cancer (VIC)" of the DHU VIC which has been labeled in 2012 with emerging developing scientific interactions with other teams of the VIC reseach Department (Scientific director: P Gaulard).
Our research is supported by clinical and biological collaborations, especially within the LYSA, which allows for studies on well-defined and homogeneously treated cohorts of patients.
It benefits from large collections of frozen lymphoma samples of patients and on large scale genomic studies funded by national programs (Programme Hospitalier de Recherche Clinique – PHRC and Institut National du Cancer – INCa). It also takes advantage of our involvement in the recently labeled CALYM Carnot Institute.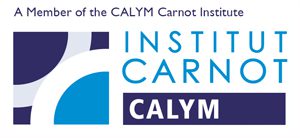 The team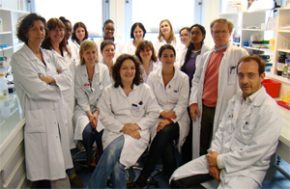 Composition
Address
IMRB – Inserm U955
Immunology and oncogenesis of lymphoid tumors (Team 9)
Building R – 1st floor
Hôpital Henri Mondor
51, avenue du Maréchal De Lattre de Tassigny
94010 Créteil
France
Administrative assistant – Contact
Tél. : +33-1 49 81 37 76
Access map
Department news