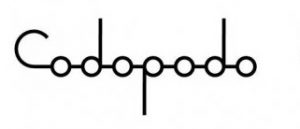 Created in 2008, the CODOPODO (Doctoral Committee and Post-Doctoral) is a partner of the IMRB and the graduate school. It fosters relationships and exchanges between PhD students and postdocs from different teams. It allows to help each other, support, share, exchange, Adviser.
What?
-By General meetings
-By Scientific activities
-By Social activities.
For this IMRB generously made available, local on the 2nd floor of the Faculty of Medicine (door 2020) and an annual budget.
We also organize scientific meetings each month which allows training in speaking and presentation of results, the sharing of theoretical scientific knowledge and expertise, and join a network of young researchers.
* Scientific meetings every 1st Wednesday of the month, contact :
Camille Baudesson camille-f.baudesson@inserm.fr
Quentin Nevers quentin.nevers@inserm.fr
* LinkedIn group : https://www.linkedin.com/groups/8515772
* Facebook group : https://www.facebook.com/groups/codopodo/
---
Day of the Doctoral School of Health Sciences and Life Sciences in Créteil and the IMRB

Created in 2005 by the SVS Doctoral School and the IFR10-IM3, and since 2009 by the IMRB, the Créteil Life Sciences and Health Day brings together every year, under a theme chosen, a large number of our researchers, university hospitals, doctoral students and post-doctoral fellows, for a conference or a series of scientific interventions at a sustained pace from invited external researchers or from our Institute.
It is also the opportunity to attend the presentations of our doctoral students either during the Best Oral Communication Award or in the form of the Best Poster, category which is also rewarded.
Winners of the Best Oral Communication Award
2009: Mathieu Desmard, team 4; Inès Barthelemy, ENVA; Vincent Audard, team 21
2010: Hanneke van Zoggel CRRET and Aude Nicolas, team 15
2011: Adrien Acquistapace, team 8
2012: Stéphanie Paradis, team 3
2013: Jean-Maria Gagliolo, team 4
2014: Yuli Watanabe, team 4
2015: Muy Cheng-Peich, team 1
2017: Melissande Cossutta, CRRET
2018: Cindy Orvain, team 16
Best Poster Winners
2009: Fanette Lasoudris, team 9, and Omar Bouhidel, team 8
2010: Grégory Franck, EAC 7054, and Abdel Aissat, team 11
2011: Amal Houssaini, team 8 and Christophe Rodriguez, team 18
2012: Adrien Guillot, team 17, and Djamal Ghoumid, team 11
2013: Claire Hotz, team 16, and José Oliveira, team 15
2014: Julie Léotot, EA3952, and Mohamed Rabah-Imache, team 18
2015: Charly Blanc, team 7, and Aude Aubatin, team 9
2017: Marielle Bréau, team 8, and Léo Machado, team 10
2018 : Auriane Maiza, CRRET, and Zaineb Mezdari, team 8
---
Links
–Ecole Doctorale Sciences de la Vie et de la Santé-Université Paris Est :
–Université Paris Est
–BioDocs
–Redoc
–Réseau BIOTechno
–CampusFrance
–Egide
–Association Bernard Grégory
–Contrat doctoral
–Le club étudiant
–European Commision Research
–Jeunesse et action
–BICI (Bureau International des Chercheurs Invités)