Functional Exploration of small animals
Introduction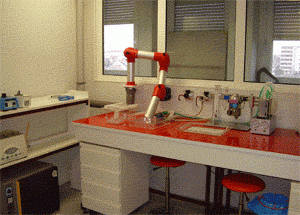 The platform "functional exploration of small animals" Créteil is located on the 5th floor of the Faculty of Medicine of Creteil.
It is composed of an animal facility and a laboratory level A2-L2. The interior is confined and isolated from the surrounding environment.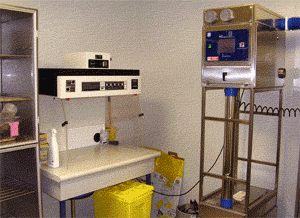 It was developed in response to concerns accommodation standards established by the animal healthware and safety standards set by UPEC and INSERM.
This platform can accommodate and handle genetically-modified organisms of Class 2.
Aims
Since May 9, 2011, the functional exploration Platform we are certified ISO 9001. The certification has been renewed on April 2014.
ISO 9001 defines a set of requirements concerning the implementation of a quality management system in an organization, regardless of size and industry.