IMRB launches a call for Group Leader Positions

The IMRB welcomes applications from outstanding candidates interested in translational research, including basic research and pathophysiology, in preclinical animal models, clinical studies and innovative biotherapy approaches. The candidates should be dynamic and qualified investigators with strong track records, and are expected to apply for competitive funding.
Applications from both Junior investigators (to establish a new group) and Senior investigators (to move with their established group) will be considered. IMRB actively promotes equal opportunities.
Applications should be sent by December 31th, 2017, to jorge.boczkowski@inserm.fr . The pre-selected applicants will be auditioned by an international committee on the basis of their CV (field of interest, publications…), their track-records (PhD and post-doctoral experiences), the originality and strength of their proposed projects.
See the detailed call in DOCUMENTATION
Documentation
Documentation
Prochains séminaires
Senescence, Radiation Damage and Immunological Response :
«Nigel Crompton - 16h30 - Salle Multimédia 1 (4051-52), 4ème étage de la Faculté de Médecine de Créteil»
Séminaire technique : Beyond NGS: Bionano Genome Mapping Reveals Structural Variation in Human Cancer and Genetic Disease :
«Stanislas Marin - 14h - Salle 3058, 3ème étage de la Faculté de Médecine de Créteil»
A crucial role of CD4 T cells in the protective response against Zika virus :
«Marcelo Bozza - 12h - Amphi 5, 4ème étage de la Faculté de Médecine de Créteil»
---
Tous les séminaires à venir
Centres d'expertise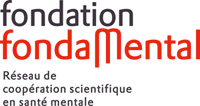 Fondation FondaMental
Un réseau thématique de recherche et de soins pour la psychiatrie
En savoir +

Institut de recherche vaccinale
Un institut pour accélérer la mise au point de vaccins contre le VIH/SIDA et l'hépatite C.
En savoir +